May 18th The Comb Down BBQ Private Event Ithaca NY Info:
May 31st Ithaca Fest After Dark w the Comb Down The Range on the commons Ithaca, NY Info:
June 1st The Comb Down w/s/g Sideways Flour City Station Rochester, NY Info:
June 21st The Comb Down w/s/g Major Player Funk N Waffles Syracuse, NY Info:
July 3rd & 4th Moe Down Snow Ridge Ski Area Turin,NY Info:
Aug 2nd Seedstock XI Cortland,NY Info:
Aug 23rd The BBQ V Trummansburg, NY Info:
Sept 12th Ithaca Downtown Concert Series Bernie Milton Pavilion Ithaca, NY info:
Sept 21 Private Event Ithaca, NY
Oct 31th  Combaween Casita Del Polaris Ithaca, NY
Nov 9th Damiani Harvest Party Hector, NY
Dec 7th  Private Event Bubba's 70th  New Park Ithaca, NY
Dec 22nd  Comb Down for the Holidays  Hector Wine Company Hector, NY INFO:
Dec 31st Argos New Years Eve Gala Argos Inn/Argos Warehouse Ithaca, NY INFO:  Tickets:
1/17th  TBA
2/15th Private Event Geneva, NY
3/20nd Finger Lakes Thaw INFO:
 2021
July 3rd The Yard Ampitheater (Ray Bros. BBQ) TICKETS
August 21st Private Event Hector, NY
2022
Feb 26 The Upstairs Ithaca, NY
May 6 State Theater Benefit Pink Talking Fish play Cornell 77 45th anniversary w/s/g The Comb Down
May 14 Press Bay Alley 3rd Year Anniversary Luck Hare Brewing Comb Down Beer release
June 2 Ithaca Festival Parade after party Bernie Milton Pavilion, Ithaca Commons
June 24  South Hill Cider Danby, NY
July 1-3 Blue Heron Music Festival  Jamestown, NY
Aug 4  Waterhole Saranac Lake, NY
Aug 20  Blue Heron Festival 2  Jamestown, NY
Aug 26  The BBQ Trummansburg, NY
Sept 15  Ithaca Night Bazaar  Farmers Market Pavilion, Ithaca, NY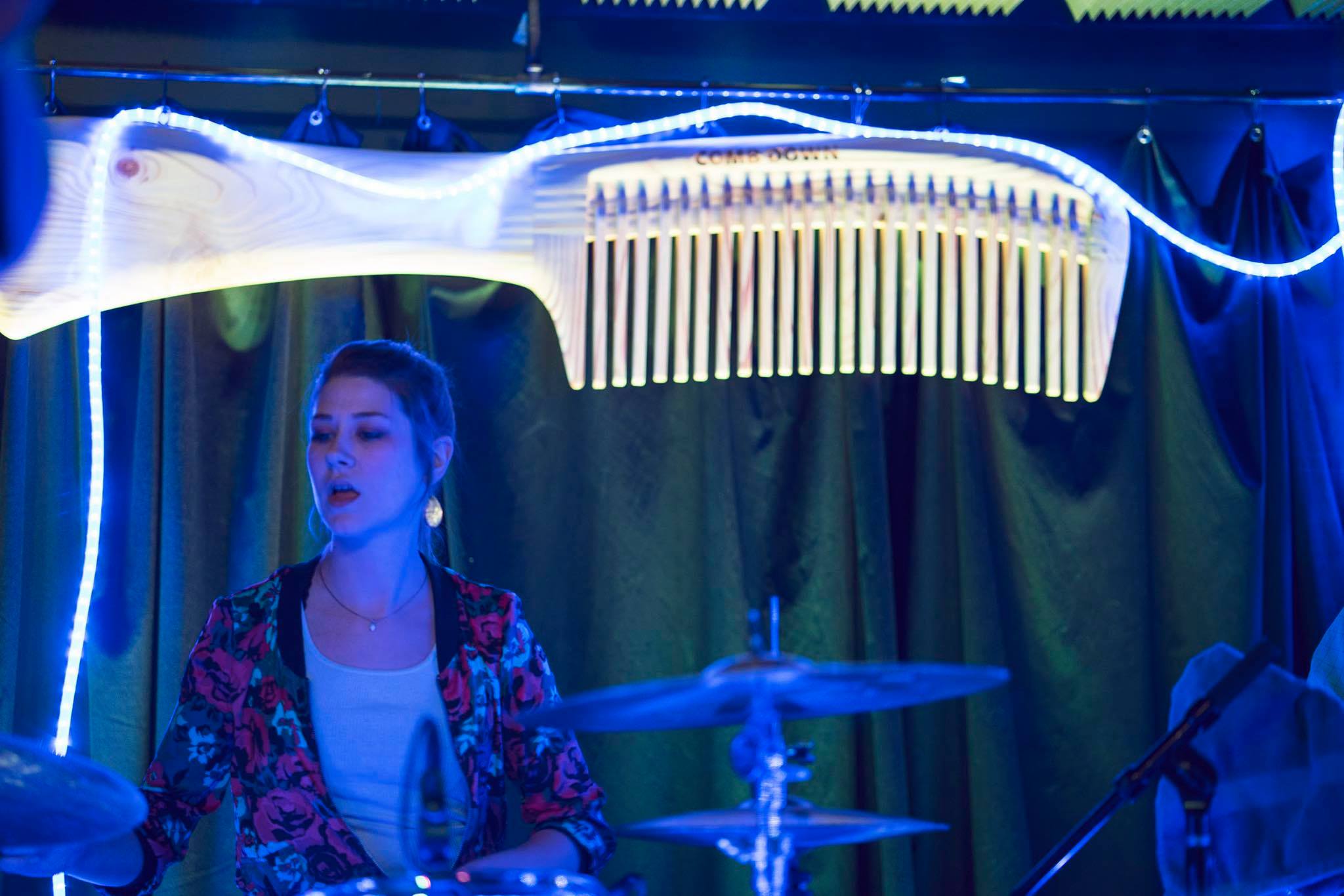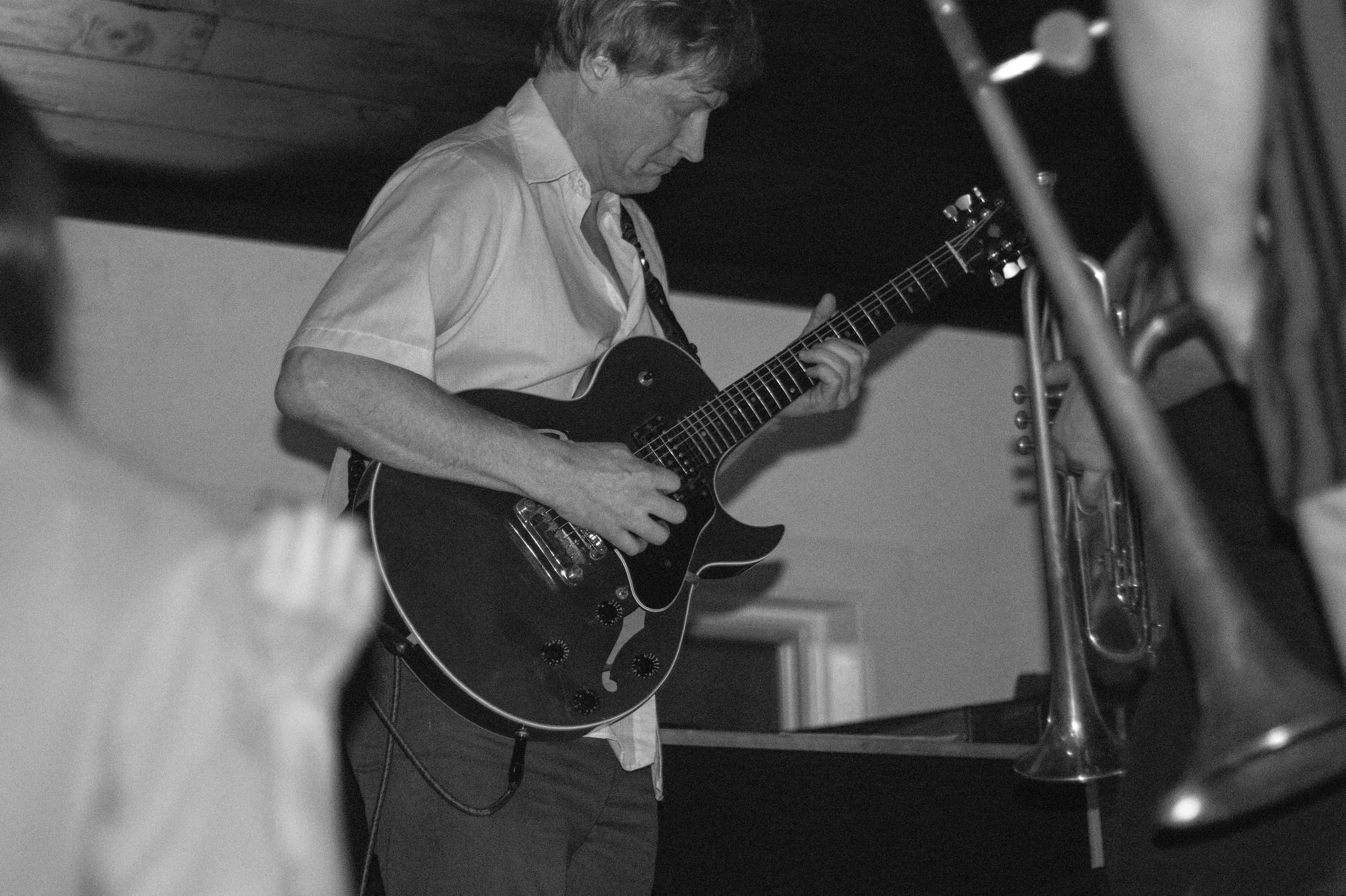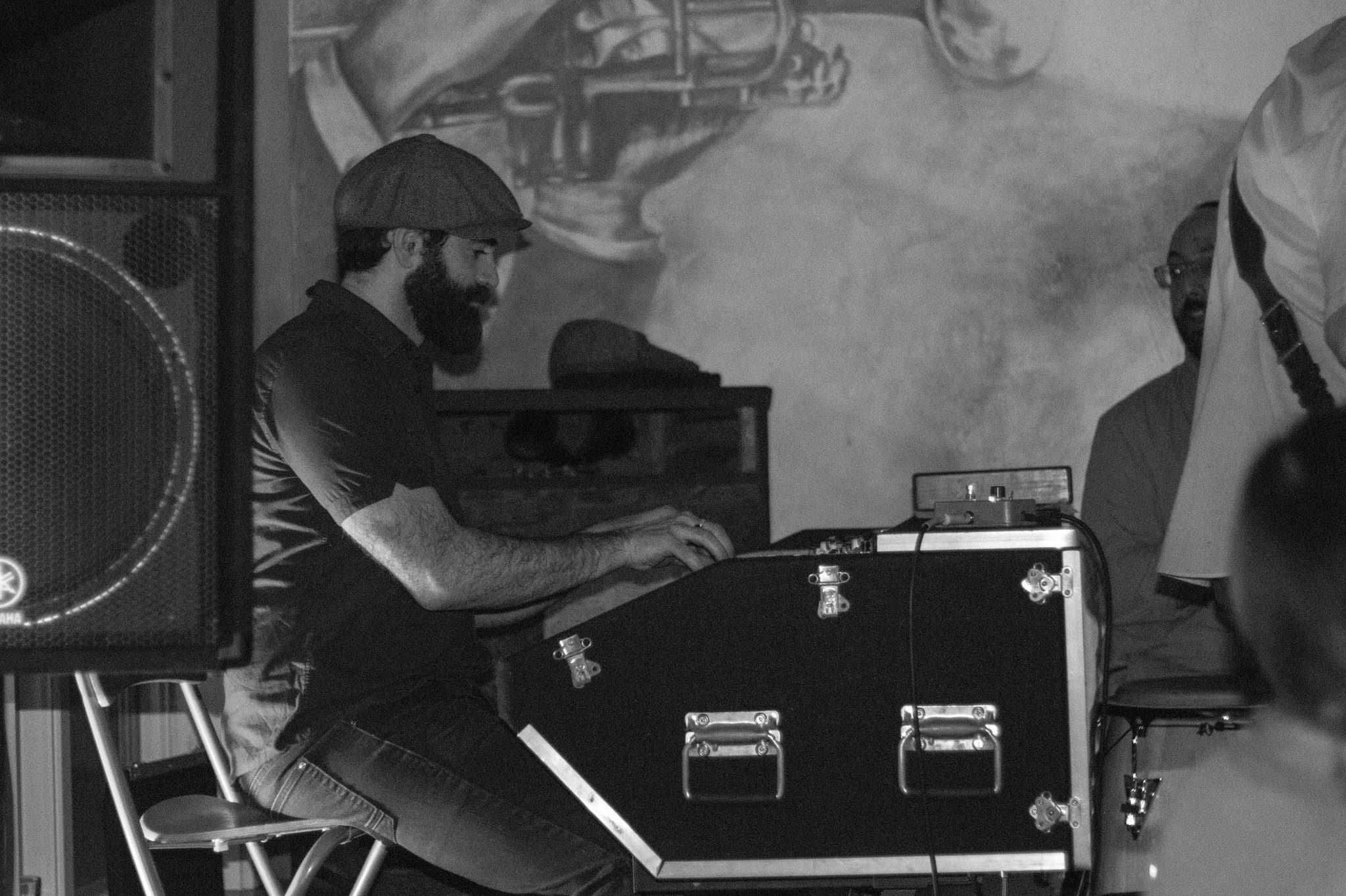 The Comb Down was brought together by the one and only Brian "Gourd" Mlodzinski. Gourd aka DJ Gourd has been spinning funky vinyl for over two decades and has a reputation for bringing his listeners and dancers into an atmosphere that is hard to forget and easy to crave. Gourd is well known for his collection of raw 70's funk, 80's boogie/synth funk, Afrobeat, Disco, 80's/90's Hip-Hop and straight up dance classics. With his love of the music, guitar, showmanship and having a grand time, a band like this was inevitable.
It eventually came time to dust off the old Hammond b3 and her sister Leslie Speaker, add a few horns to the mix whilst incorporating the tough and very necessary foundational element of drums and bass; voila, The Comb Down was born. Focusing specifically on the musical styles of 1960's-1970's funk, paying proper homage to the historic nuances, attire and instrumentation is something that the band doesn't take lightly.
Aside from playing with The Comb Down, members of the band travel musically through many different genres and styles. The musicians in this group have been seen with acts such as, John Brown's Body, Dispatch, Giant Panda Guerilla Dub Squad, Big Mean Sound Machine, Mutron Warriors, Nahko and Medicine for the People, Road Man, The Nth Power, Sophistafunk, Guster, Funky Dawgz Brass Band, Thunder Body, Don Most from Happy Days, Double Tiger, Black Castle and The Crucials, in naming a few.